About Us
About Our Firm
Williams Consulting, Chartered provides quality, personalized financial guidance to local individuals and businesses. Our expertise ranges from basic tax management and accounting services to more in-depth services such as agreed upon procedures, financial statements, and financial planning.
By combining our expertise, experience and the team approach, we assure that every client receives the close analysis and attention they deserve. Our dedication to high standards, hiring of seasoned tax professionals, and work ethic is the reason our client base returns year after year.
Our Team
Rita L. Williams, CPA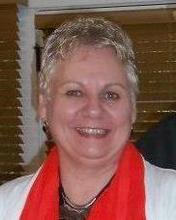 Rita is the firm founder. She has thirty plus years experience as a CPA, practicing in both a regional firm, and as partner in Williams Consulting, Chtd. A member of the AICPA and KSCPA, Rita has served in various board capacities in state, regional, and national accounting organizations. Rita has extensive experience in agriculture taxation and small business taxation. She serves as trustee for a number of family trusts. She is a Leadership Kansas Alumni, a long-time Rotarian, and serves on the board for Wallace County Foundation. In addition, she has an active farm and cattle operation.
Quintin C. Flanagin, CPA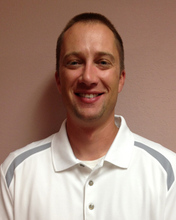 Quintin is a life-long resident of Colby and Thomas county, and has been with our firm since 2002. Heavily involved in his family's farm, Quintin has the agricultural experience necessary to give a hands on and real world point of view on the many tax issues facing today's agriculture professional. Quintin currently serves on the Colby Community College Board. Quintin's wife Mary is also a life long resident of Colby, and both are graduates of Fort Hays State University. They have two daughters, Alison and Emily.
Shelly Weinland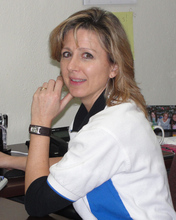 Shelly has been with the firm since 1984. She is a graduate of Fort Hays State University with a BS in Accounting. Shelly works primarily with agricultural business clients and the taxation of multi-generational family groups. She is a barrel racer. Shelly, and her husband, Brent, have two daughters.
Candi Owens, CPA
Candi is a graduate of Goodland High School, and the University of Kansas with a BS in Accounting. Prior to joining our firm, Candi worked for State Street, a financial services company, in Kansas City, Missouri. Candi and her husband Russell are natives of the Goodland/Edson area, and currently live near Edson with their two daughters and son.
Cindy Tustin, CPA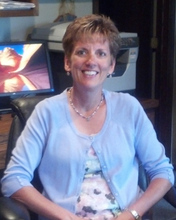 Cindy is a member of our firm as a "Virtual CPA", working entirely from a remote location. She is a graduate of Fort Hays State University with a BS in Finance. Cindy has a significant background in agriculture accounting and taxation. She is a QuickBooks ProAdvisor, providing training and service to clients, and she manages our Cloud9 "virtual server". Cindy and her husband, Wayde, have two children, and they own/operate a farm and ranch operation near Gove, Kansas. Cindy has served on many boards and is currently serving as Treasurer of the Gove United Methodist Church.
Brenda Beringer, RFC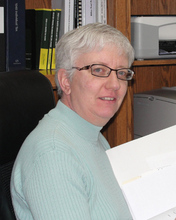 Brenda is a Registered Financial Consultant that has been with our firm since 1998. Among her responsibilities with the firm, she is a Certified QuickBooks ProAdvisor providing training and services for our clients, works with individual and non-profit accounting and tax services. Brenda, and her husband Larry, have three children and seven grandchildren.
Wanda Fixsen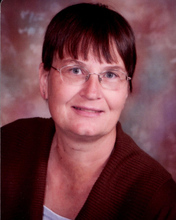 Wanda Fixsen is our internal controller and has been with our firm since 1983. She is a NW Kansas native that is heavily involved in her family's farming and commercial cow/calf operation. Wanda and her husband John have 3 daughters and 6 grandchildren.
Amie Sharp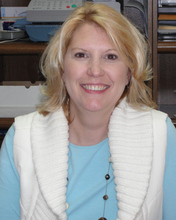 Amie is our Office Manager and has been with the firm since 1991. In charge of day-to-day firm operations from project and time management to client greeting and interaction, Amie keeps our office running smoothly. Amie and her husband Jay have two children.
Lori Stanley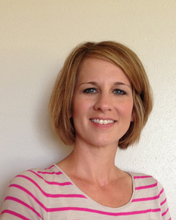 Lori is a graduate of Kansas State University with a BS in Accounting and joined our firm in 2010. Lori is a life-long resident of Colby and Thomas County. Prior to joining our team Lori worked as an accountant for Frontier Ag, Inc., in Oakley. Lori and her husband Gabe have one son and two daughters.
Errin Bollig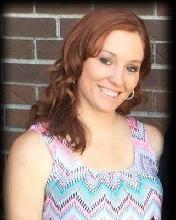 Errin is new to our firm, joining in 2015. She will be assisting Wanda and Amie in day to day operations as well as continuing to learn and grow within the company. Errin is a Sharon Springs native and currently serves on the City Council. She and her husband Aaron manage the recycle center and have 3 daughters.
Shannon Cure
Shannon is a graduate of Burlington, CO, and the University of Denver with a Master of Accountancy. She has worked for PriceWaterhouseCoopers as an auditor prior to moving to Wray, CO where she worked for Kennedy and Coe, LLC as a tax accountant. Living in Goodland, KS for 6 years, Shannon has been heavily involved in all aspects of the financial reporting, tax planning, and tax preparation for her family's farm and feedlots. She is married with 5 children, staying busy with their activities, and also involved in the community.
Williams Consulting, Chartered also offers services and office space for consulting with Robben & Associates for your convience.
Kendra Robben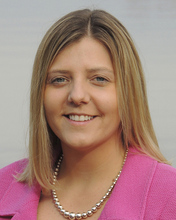 Kendra is an estate planning and corporate law attorney licensed to practice in both Oklahoma and Kansas. She received her Juris Doctorate from the Oklahoma City University School of Law in 2007. Prior to law school Kendra passed the national C.P.A. certification exam after graduating summa cum laude in 2004 from Kansas State University with degrees in both Accounting and Agricultural Economics. She established Robben & Associates LLC in November 2009. She has experience representing clients in all aspects of Estate Planning (Wills, Trusts, Powers of Attorney, Living Wills) and also in Family Business Succession Planning (transition planning from one family generation to the next) and a variety of Corporate Transactions (mergers & acquisitions, real estate transactions and commercial loan agreements).